ELMETTO CASCO PILOTA POLACCO AERONAUTICA THL 4 POLISH Pilot Flight Helmet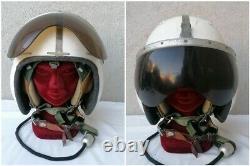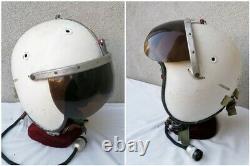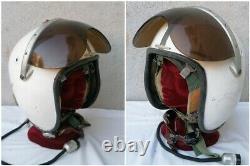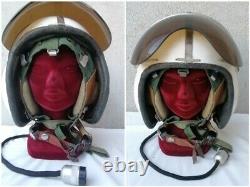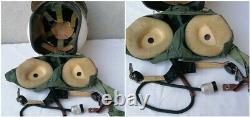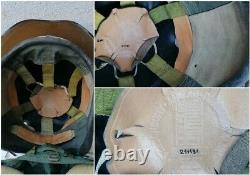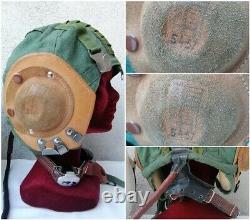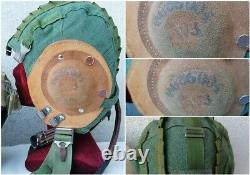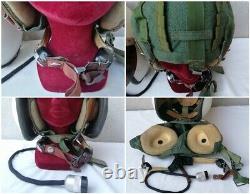 Casco originale per piloti militari utilizzato dalle forze aeree polacche. Utilizzato negli aeromobili MIG-21, LIM, ISKRA ecc. Questo casco sarebbe una bella aggiunta a qualsiasi collezione. Oggetti come nelle foto , le fotografie parte integrale della discrezione. Oggetti in condizioni come nelle foto , tutti oggetti messi in vendita sono originali. Guardate nel mio negozio altri oggetti simili Umberto Primo Vittorio Emanuele - ww1 - ww2 un po' di tutto. PER ULTERIORI INFORMAZIONI E FOTO NON ESITATE DI CHEDERE MP. 333.298.32.05 Whatsapp. LE FOTOGRAFIE SONO PARTE INTEGRANTE DELLEA DESCRIZIONE Condizioni come nelle foto. Original military pilots aircrew flying helmet used by Polish Air Forces. Used in Aircraft MIG-21, LIM, ISKRA etc.
This helmet would make a nice addition to any collection. Look closely at the photos.
Objects such as in photos, photographs part integral of discretion. Objects in conditions as in the photos, all items put up for sale are original.
The photographs are part of the description. You get what you see in the pictures.
For more information and pictures please do not hesitate to ask, MP. Also calculate the weight of the package. Fino a 20 g - invii standard. Oltre 20 g fino a 50 g. Oltre 50 g fino a 100 g.
Oltre 100 g fino a 250 g. Oltre 250 g fino a 350 g.
Oltre 350 g fino a 1000 g. Oltre 1000 g fino a 2000 g. Albania, Andorra, Austria, Azzorre, Belgio, Bielorussia, Bosnia-Erzegovina, Bulgaria, Cipro, Croazia, Danimarca, Estonia, Faroe (Isole), Finlandia, Francia, Germania, Gibilterra, Gran Bretagna, Grecia, Guernsey, Irlanda, Islanda, Jersey, Lettonia, Liechtenstein, Lituania, Lussemburgo, Macedonia, Malta, Man Isole - Gran Bretagna UE, Moldavia, Monaco, Montenegro, Norvegia, Olanda, Polonia, Portogallo, Repubblica Ceca, Repubblica San Marino, Romania, Russia, Serbia, Slovacchia, Slovenia, Spagna, Svezia, Svizzera, Turchia, Ucraina, Ungheria, Vaticano.
Algeria, Egitto, Giordania, Israele, Libano, Libia, Marocco, Tunisia. Altri paesi dell'AfricaAngola, Ascension - Isole (Uk), Benin, Botswana, Burkina Faso, Burundi, Camerun, Capo Verde, Ciad, Comore, Congo Rep. Popolare, Costa D'Avorio, Eritrea, Etiopia, Gabon, Gambia, Ghana, Gibuti, Guinea, Guinea Bissau, Giunea Equatoriale, Kenya, Lesotho, Liberia, Madagascar, Malawi, Mali, Mauritania, Mauritius, Mayotte, Mozambico, Namibia, Niger, Nigeria, Repubblica Centrafricana, Repubblica Del Congo, Reunion (Isole), Ruanda, Sant'Elena (Isola Di), S. Tommaso E Principe, Senegal, Seychelles, Sierra Leone, Sud Africa, Sudan, Sud Sudan, Swaziland, Tanzania, Territorio Britannico dell'Oceano Indiano, Togo, Tristan Da Cunha, Uganda, Zambia, Zimbabwe. Anguilla, Antigua & Barbuda, Argentina, Aruba, Bahamas, Barbados, Belize, Bermuda, Bolivia, Bonaire - (Antille Olandesi), Brasile, Canada, Cayman Islands, Cile, Colombia, Costa Rica, Cuba, Curacao, Dominica, Ecuador, El Salvador, Falklands (Isole), Giamaica, Grenada, Groenlandia, Guadalupa, Guantanamo Bay, Guatemala, Guyana, Guyana (Francese), Haiti, Honduras, Martinica, Messico, Montserrat, Nicaragua, Panama, Paraguay, Peru, Porto Rico, Repubblica Dominicana, Saba - (Antille Olandesi), Saint Barthelemy - St.
Barth, Saitn Eustatius - (Antille Olandesi), S. Cristoforo, Saint Lucia, Saint Pierre & Miquelon, Saint Vincent (E Granadines), Samoa Britanniche, Sint Maarten, South Georgia and The South Sandwich Islands, Stati Uniti, Suriname, Trinidad & Tobago, Turks And Caicos Is. Uruguay, Venezuela, Vergini (Isole) - Br, Vergini (Isole) Usa - St. Afghanistan, Arabia Saudita, Armenia, Azerbaidjan, Bahrain, Bangladesh, Bhutan, Brunei, Cambogia, China, Corea Del Nord - Rep. Corea del Sud, Emirati Arabi Uniti, Filippine, Georgia, Giappone, Hong Kong, India, Indonesia, Iran, Iraq, Kazakistan, Kirghizistan, Kuwait, Laos, Macao, Maldive, Malesia, Mongolia, Myanmar Burnma (Birmania), Nepal, Oman, Pakistan, Qatar, Singapore, Sri Lanka, Tagikistan, Taiwan, Thailandia, Timor Orientale (Est), Turkmenistan, Uzbekistan, Vietnam.
Australia, Cook (Isole), Fiji (Isole), Guam, Kiribati, Marshall (Isole), Micronesia (Isole Caroline), Nauru, Niue, Norfolk Island, Nuova Caledonia, Nuova Zelanda, Palau, Papua Nuova Guinea, Pitcairn, Polinesia (Francese), Saipan (Isole Marianne), Salomone (Isole), Samoa (Americane), Scattered Islands, Terre Australi e Antartiche Francesi, Tokelau, Tonga (Isole), Tuvalu, Vanuatu, Wake, Wallis & Futuna (Isole). The item "ELMETTO CASCO PILOTA POLACCO AERONAUTICA THL 4 POLISH Pilot Flight Helmet" is in sale since Monday, May 24, 2021. This item is in the category "Collezionismo\Militaria\Copricapi ed elmetti".
The seller is "militariabaloon" and is located in Torino. This item can be shipped worldwide.

---